J – Be Mindful. Be Human. was born in 2012. Yay!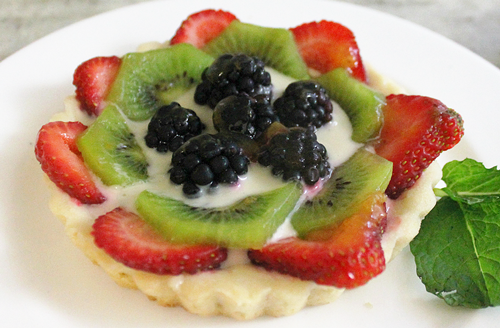 Christina's first day on the job as a blogger was making tarts. She was nervous. Big first step. Very tasty.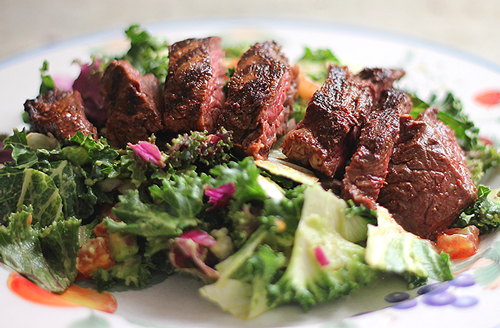 Then, I became Steak King and met Christina's friend Kale. We were off and running. Yikes! Look out for the 17″ zucchini.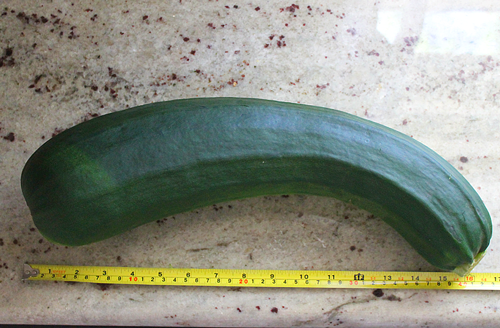 Christina had always wanted to do a blog. We both needed to do more creative things of our own making. Branding work for our clients was fine and fun to do. But, doing our own creative work evoked much more passion … and would make the branding work even more exciting. Everybody wins!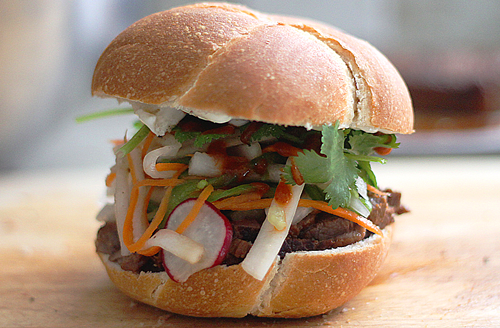 Christina has cooked ever since she was little, taught by her dad and grandmother. She is lightening fast, loves experimenting and always has something to say.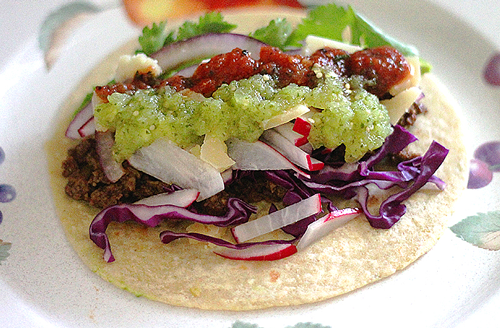 I have cooked for years because I love food and because doing a recipe is a great short-term creative project with immediate satisfaction. When I met Luke a few years ago, my food interests expanded along with my willingness to push my skills.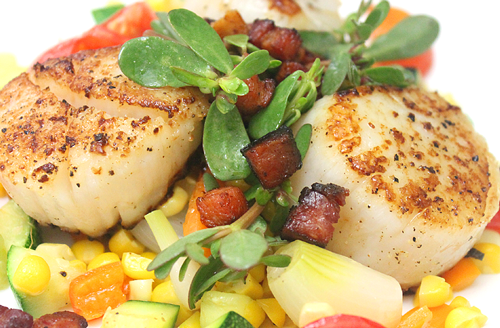 Luke Cooks in the BMBH Kitchen
I'm certain this idea was hanging out in both of our minds and hearts for a few years. We didn't even start talking about it until late last year.
While it took us a few months to get started, we're glad we did! Like all young children, this blog has required lots of nurturing. Still does.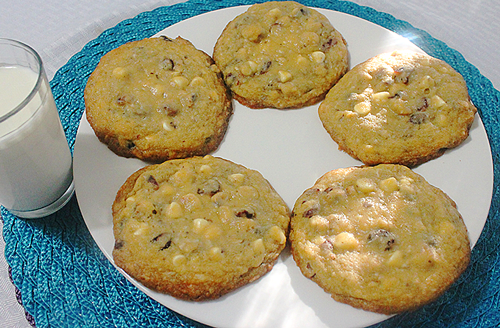 Dried Cranberry Hazelnut White Chocolate Coconut Cookies
The 2012 year was both amazing and challenging. Amazing, because we actually started Be Mindful. Be Human. and it looked good.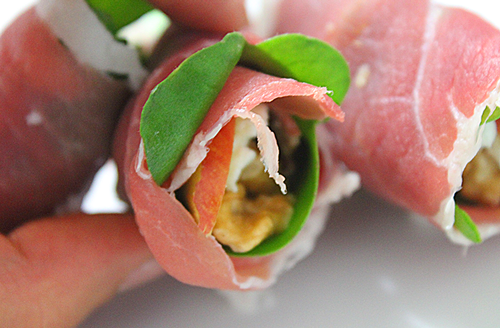 Prosciutto Apple Cheese Pinwheels
Challenging, because we had to respond immediately to "now what?"
6 recipes a week. Oh my!!
Figuring out what to say
Agreeing on what to say
Doing really good photography
Loving most things we did … not liking some others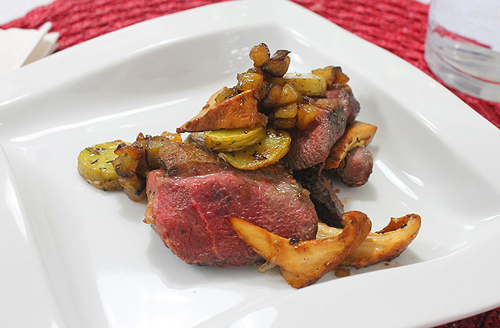 Wild Mallard with Chanterelles and Apple Compote
We made new friends: Luke, Jessica, Chris, our Facebook and Pinterest fans, and some really great food suppliers. We now have:
More recipe options … with more writing and photos. Yup.
More creative input. Fortunately, we all get along really well.
More managing of creative work. Until we got a good pace going, we had many late nights trying to meet our own deadlines. "Now, why did we commit to this?!"
More great posts!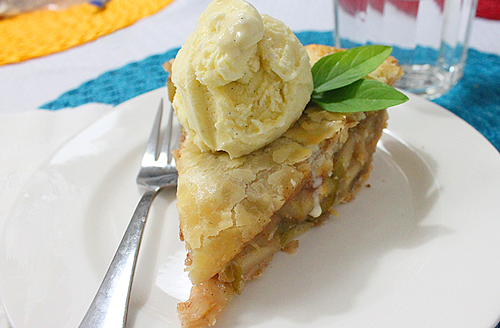 We also had a couple of surprises. Both good. Late in the year, we were invited by two of the largest foodie-blog publishers to participate in their content networks. Not just linking to our blog. Actually creating original content for them.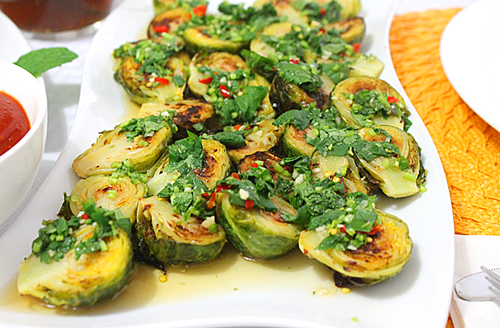 Roasted Brussels Sprouts with Fish Sauce Vinaigrette
Wow! That's a really nice "now what." Stay tuned as things develop.
We believe we've learned some important lessons and made some good food.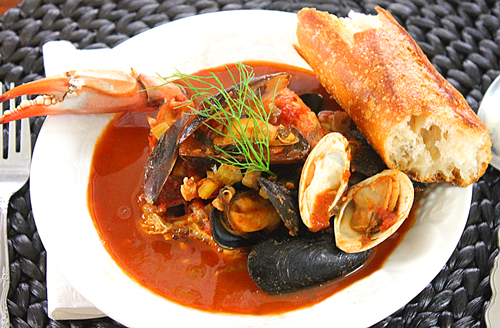 We know we were human with everything we did.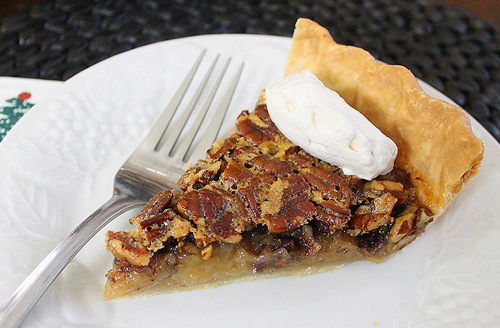 We have aspired to be mindful in all of our actions.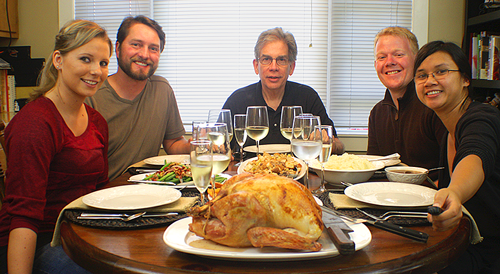 We hope you enjoyed. It's been fun. See you in 2013!