J – So ends our year with tomatoes from the Be Mindful. Be Human. garden.
Hemingway put it better that I can:
And you'll always love me won't you?
Yes
And the rain won't make any difference?
No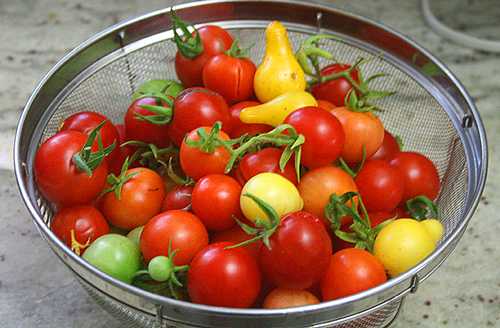 The rain has come. They're gone now, but their spirit lingers. We had a wonderful, abundant season together. So many recipes. So much beauty. So many delicious memories. While I'm not as profound as Hemingway in Farewell to Arms, the sentiment is similar.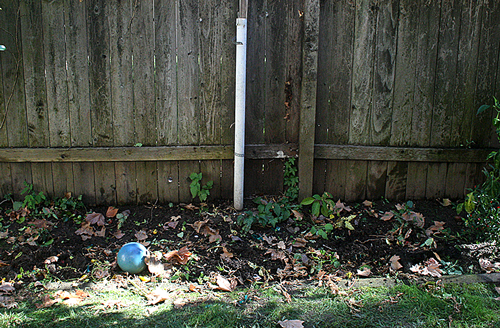 Tomatoes and I have had a long, special bond. Each year I plant. Each year I nurture. Some years my hopes are dashed. But, this year the bond blossomed.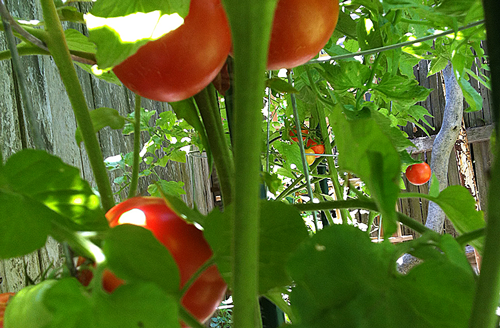 We had a great crop from just 3 plants.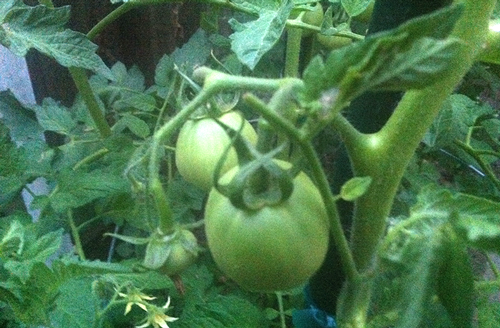 I confirmed that they grow at night.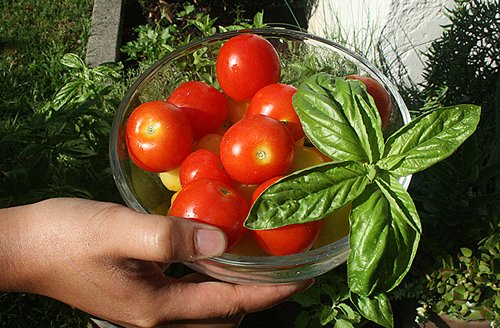 Christina even got into it. She doesn't like tomatoes as much as I do.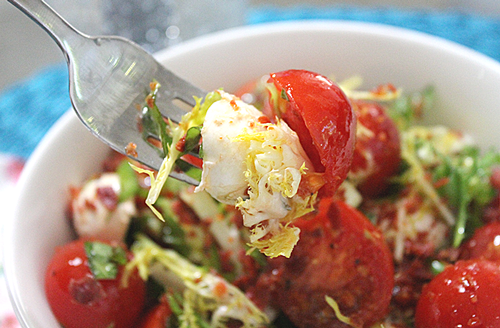 Except for this one.
We did a few recipes:
Caprese Salad, Mini-Style with Prosciutto
Yellow Ketchup
Cheesy Provencal Tomatoes
Bacon Cheeseburger
Seared Scallops with Purslane and Succotash
Fried Green Tomatoes
And, I had fresh tomatoes with almost every breakfast. Yum.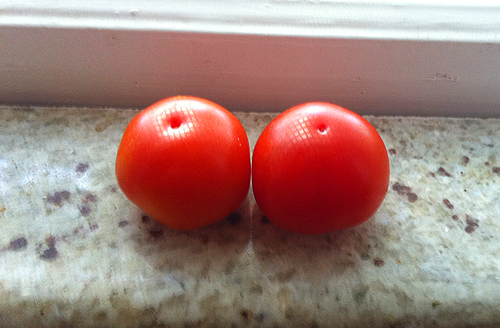 Next year cannot come too soon!