C – I was a picky eater growing up.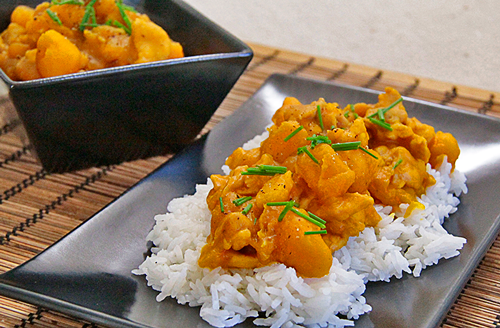 This may be surprising for those who know me now. I feel like a human garbage disposal, sometimes, with the things I am willing to try eating. I believe you can't be a good foodie without trying things at least once.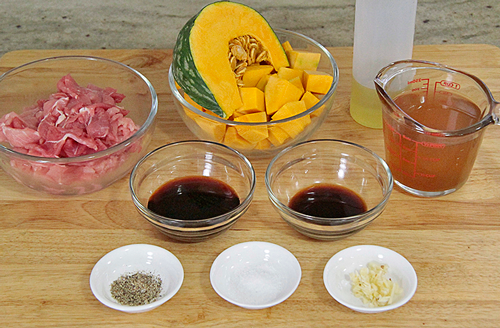 It all started when I was about 3 years old. My grandmother used to feed me, and I wouldn't eat anything. Eggs with rice and soy sauce was my favorite thing. My grandmother didn't like feeding me. She would tell me I would get sick if I only ate eggs with rice and soy sauce.

One day my dad made this pork and Kobocha stir fry. It was the only thing to eat that meal. No eggs with rice and soy sauce today. I refused to eat it. Grandmother held out a spoon of the stir fry mixed with rice for me.

"Here, just try a bite. It's sweet and tasty. It's one of my favorite dishes." Reluctant, I took a bite. It was delicious. There was a party in my little mouth. I kept on coming back for more. My grandmother was so pleased. I only had two grains of rice left in the bowl. She would talk about how well I ate after that. "She only had two grains of rice left in the bowl." She would tell people.

This dish is still my favorite stir fry recipe. When I visit my parents in the Fall, this is what they usually serve me. The flavor never changes in this dish.
There's something about the combination of sticky squash mashed with pieces of thinly sliced pork, and mixed in with rice that gets me every time. There is something about the sweet and savory pumpkin that lingers so well in my mouth.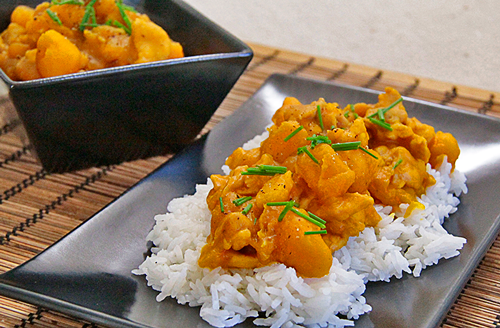 | | | |
| --- | --- | --- |
| Fall Squash Week: Pork and Kabocha Stir Fry | | |
Prep time: 10 mins
Cook time: 20 mins
Total time: 30 mins
Ingredients
1 Tbsp canola oil
½ pound pork tenderloin, sliced thinly, against the grain
1 garlic, minced finely
2 Tbsp fish sauce
3 Tbsp Gourmet sauce (found at Costco or in the Asian supermarket sauce section)
Salt and pepper to taste
2 cups Kabocha peeled, seeded and cubed
2 cups water
2 chives, chopped
Instructions
Place oil into a saute pan heated on high.
Add pork and cook until no longer pink.
Add garlic. Saute for about 1 minute.
Add fish sauce, Gourmet sauce and pepper to taste.
Add Kabocha. Mix well.
Add 1 cup water. Mix well.
Cover and let Kabocha cook until melted to half way and tender.
Add more water if the Kobocha is still not tender and looks dry.
Season with salt to taste. Add more pepper if needed.
Serve with white rice.
Enjoy!
Maybe it's the memory of my grandmother being so proud of her granddaughter leaving only two grains of rice in the bowl that makes this dish so grand for me.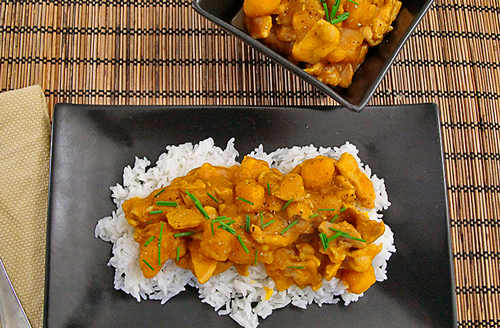 Maybe it's just all of it combined. This dish really takes a special place in my heart.